Giving Back is our series about how we look to change lives through music. As well as being completely committed to inspiring a new generation to pick up an instrument, we are also believe in making a positive difference by giving back.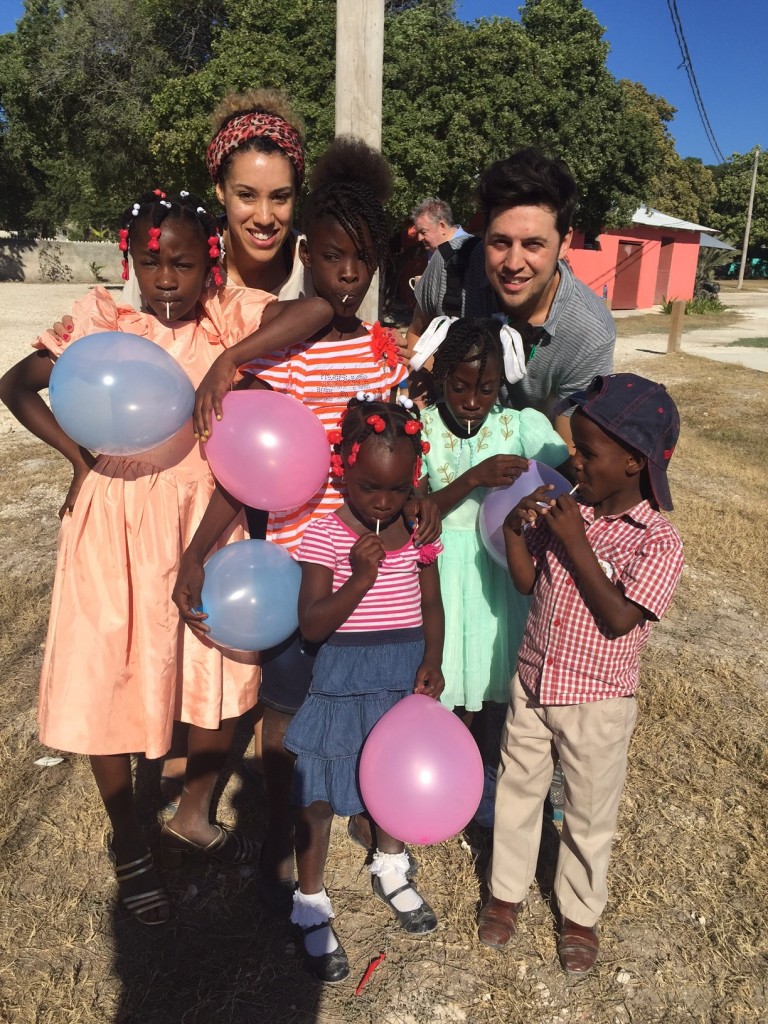 Here at Front Row Music, we are so thankful to live in a country where we are able to grow a company that creates jobs and have success.
We're aware not every child has the same opportunities as the ones that we teach. To rectify that we made it a core value of our business that we use our success to pass on something amazing to the next generation, both here in the UK and abroad.
One way we do this is by teaming up with an organisation who is already working to help children in crisis areas around the world. Through Compassion we sponsor around 40 children in Tanzania, Rwanda, Brazil, Ethiopia, Bangladesh, Dominican Republic, Colombia and Thailand. This enables them to get an education and improve their futures drastically.
In 2016 our director, Dave Fidler, had the opportunity to travel to Haiti to see the difference that our sponsorship makes to children's lives.
Check out a video of the trip here:
Dave in Haiti
How did you spend your time in Haiti?
We visited our sponsor children and spent lots of time learning how sponsorship makes a difference. As part of our trip we donated ukuleles to our sponsor children and to some schools that we visited. I got the chance to play lots of music and teach some of the basics of ukulele to them.
What did you learn during your time there?
Haiti has undergone a huge natural disaster that has effected everyone there in a very real way. People's lives were destroyed by an earthquake in 2010 and the country is still a long way from rebuilding. It's hard to find the right words to say but one thing was very apparent – that music is a universal language that crosses boarders and brings joy.
Wherever we played the ukulele people would smile and join in. It was heartening to see how people come together within a time of crisis to do everything that they can to help. Thanks to organisations like Compassion there is progress being made in Haiti every day.
Are there other ways Front Row wants to give back in the future?
We are passionate about using music as a vehicle to make a positive difference in people's lives. We are currently looking to start working with care homes in the UK running music workshops for the elderly. Our aim is to have the children that we teach in primary schools working alongside the elderly in the care homes – watch this space!
To find out more about the sponsorship program visit www.compassionuk.org/sponsorship/